PROTECTING YOU ON THE ROAD!
Aside from your home, your vehicle is often your biggest asset. Auto insurance protects against potentially crippling financial loss and the inconvenience of being without transportation for a period of time.
It's important to remember, not all car insurance is created equal. Some auto insurance policies only meet the bare minimum legal requirements. In most states this means your auto insurance will only cover the damage you cause to other cars in collisions. However, the car insurance in some 'no fault' states will also cover your own car or truck. Additionally, the law usually states that auto insurance policies must cover some medical bills that result from a car crash. If your car insurance coverage doesn't include that, then you'd be out of pocket. Other auto insurance policies go further and protect your car or truck if it's stolen, damaged, destroyed by fire, or damaged in a car accident that doesn't involve other vehicles. You can also get policies that protect your vehicle if it's damaged by an uninsured driver.
When you talk with us here at Syzygy, we'll ensure that you have the proper car insurance coverage in place with the right insurance company. Otherwise, you're putting yourself, your family and others at risk. Get your free quote today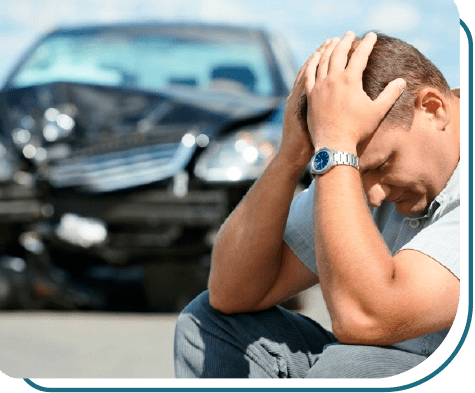 WHAT IS AUTO INSURANCE?
A car insurance policy is a measure of financial protection in case you cause an accident with your vehicle, or it is stolen, vandalized or damaged by a natural disaster. This means that instead of paying out-of-pocket for auto accidents, you pay an annual premium to an insurance company and the company then pays all or most of the costs associated with an auto accident or other vehicle damage.
DO I NEED AUTO INSURANCE?
When it comes to auto insurance, every state is different. Drivers should always have car insurance, even if they are not required to by law. In states like Virginia and New Hampshire where it's not mandatory, every driver is still legally obligated to carry at least minimum coverage on their vehicle with the company of reputable insurers.
WHAT DOES AUTO INSURANCE COVERS?
A car insurance policy provides protection from:
Injury to you or someone else
Damage to someone else's car
Damaged property
WHAT IS EXCLUDED UNDER STANDARD AUTO INSURANCE POLICY?
Auto insurance covers most kinds of accidental damage, but damage that occurs progressively over time is not covered. This includes
· Maintenance problems, like malfunction steering system or a/c filter problems. Regular wear and tear like worn-out tires
· Electrical breakdown
· Mechanical failure or engine malfunction.
You may be able to get coverage for regular repairs through mechanical breakdown insurance (MBI) which is offered by some of the insurance companies we work with. It usually covers damages to the mechanical parts of your vehicle, covering anything from new brakes or engine parts to sending someone over to fix a blown transmission.
THIS IS HOW AUTO INSURANCE COVERAGE WORKS
Before you buy auto insurance, understanding how the coverage works helps you weigh your options and make a more informed purchase decision
| Coverage | Real life example | Standard | Add-on |
| --- | --- | --- | --- |
| Medical Payments | You are involved in a car accident, and you get hurt. You need to take an ambulance to the hospital. Car Insurance will help cover the cost. | | |
| Bodily Injury Liability | You're at fault in a collision where someone hurts their leg. This can help cover the medical expenses of the injured person. | | |
| Property Damage | You are involved in a car accident, and you get hurt. You need to take an ambulance to the hospital. Car Insurance will help cover the cost. | | |
| New Car Replacement | You total your car a few weeks after getting it. We'll get you a new car with this type coverage. | | |